Welcome
Professor Rachelle Alterman (professor emeritus – non retired).  Urban planning and Law
Member, Israel Academy of Sciences and Humanities
Founding President and Honorary Fellow, the International Academic Association on Planning, Law and Property Rights – click here for website.

Co-Founder, Platform of Experts in Planning Law – click here for website.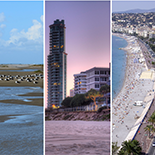 LATEST BOOK: Rachelle Alterman and Cygal Pellach (Eds)
Regulating Coastal Zones, International Perspectives on Land Management Instruments – NOW OPEN ACCESS – click here.
Project Head and Coordinator of EU-funded Mare Nostrum Project – click here.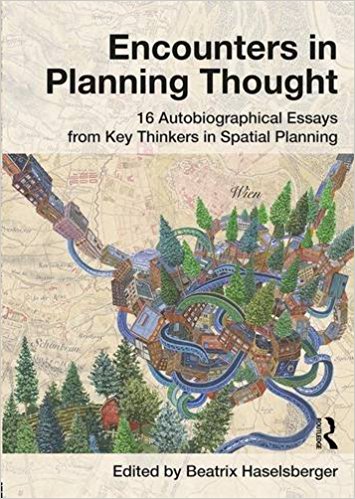 Selected as one of 16 key thinkers in planning thought, in project:
Encounters in Planning Thought.  Includes book and lecture series – click here.
Fields of research:

Comparative Planning Law and Land Use Regulation
Comparative Land Policy and Property Rights
Housing policy
Planning Theory and Method
Implementation of Public Policy
Selected Awards:

Selected newspaper clippings in English* (for more see Media):
* Scores of newspaper articles have been featured in Hebrew-only newspapers and these papers occasionally also translate to English. 
Click here for download of full CV and list of publications.
---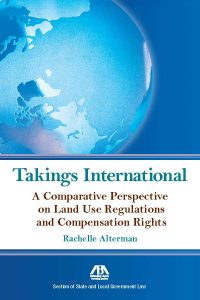 Takings International
A Comparative Perspective on Land Use Regulations and Compensation Rights
ABA Press
OUT OF PRINT – Click here to download pre-publication versions of all chapters.
Download pre-publication version of the main comparative analysis – chapters 1-3
Download the pre-publication version of Chapter 16 – Israel
Preview in Google Books,  Purchase on Amazon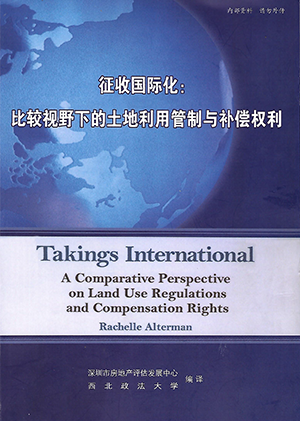 Now with Chinese translation!
---
---
---
---
---
---