Barcelona Metro government TV – July 2015
How to create flexible plans;  trust in government and relevance to planning.

---
Presentation to SOME of the professionals in the Shenzhen planning department
Shenzhen, China – June 6, 2014
---
Presentation to high level national gov officials and professors in planning
Beijing, China – May 31, 2014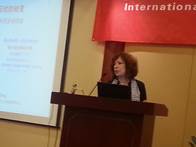 ---
The Evolution of Planning Thought – Lecture Series
Vienna University of Technology, Austria – May 21, 2014
Photos from lecture series album on Fotostudio – Click here for more.
Click here for the conference report.